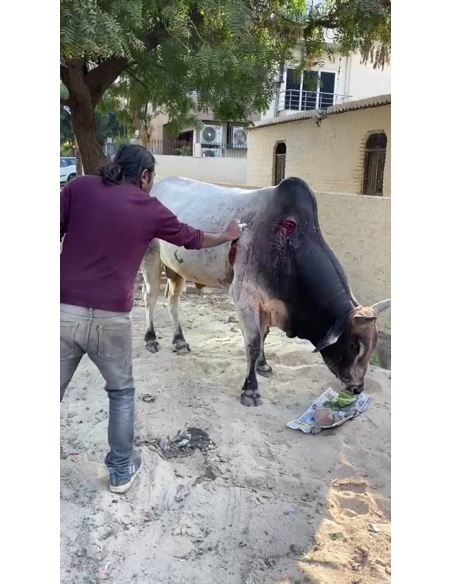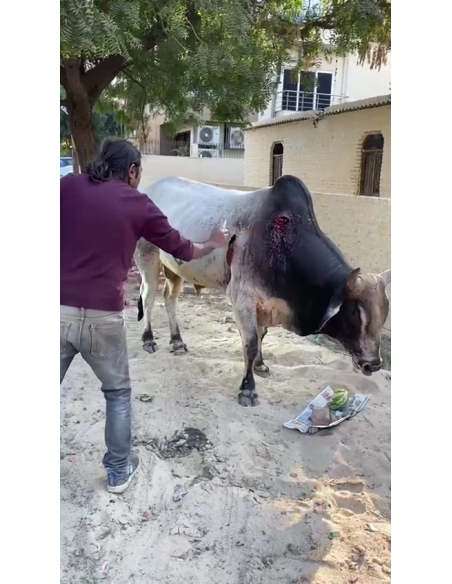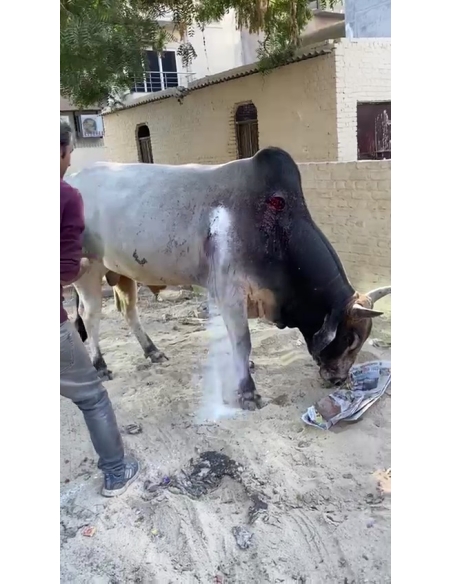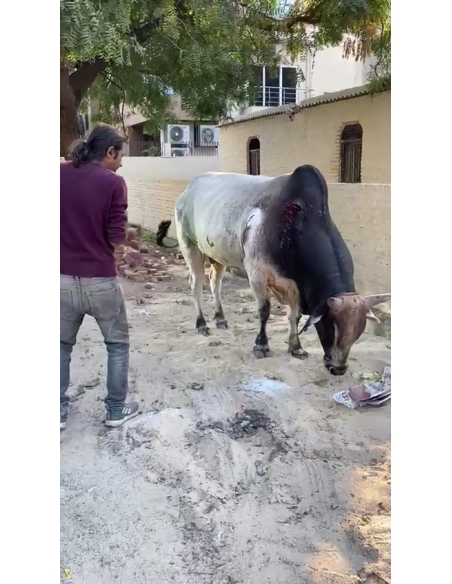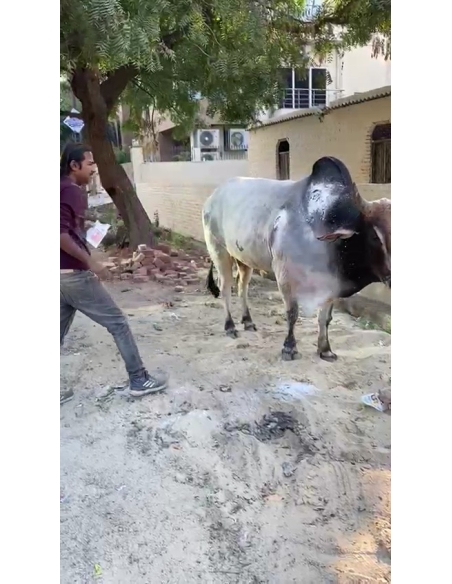 Nandi baba maggots wounds - sector 63 noida
In January 2021 , received request from sector 63 noida to help injured nandi baba suffering from maggots wounds.
Instant on spot treatment given.
Hitek injection poured over deep maggots wound and zinc oxide powder applied.
Treatment continued for next few days till nandi baba healed.
Please read and feel journey of 16 more gaumata and nandi baba suffering likewise