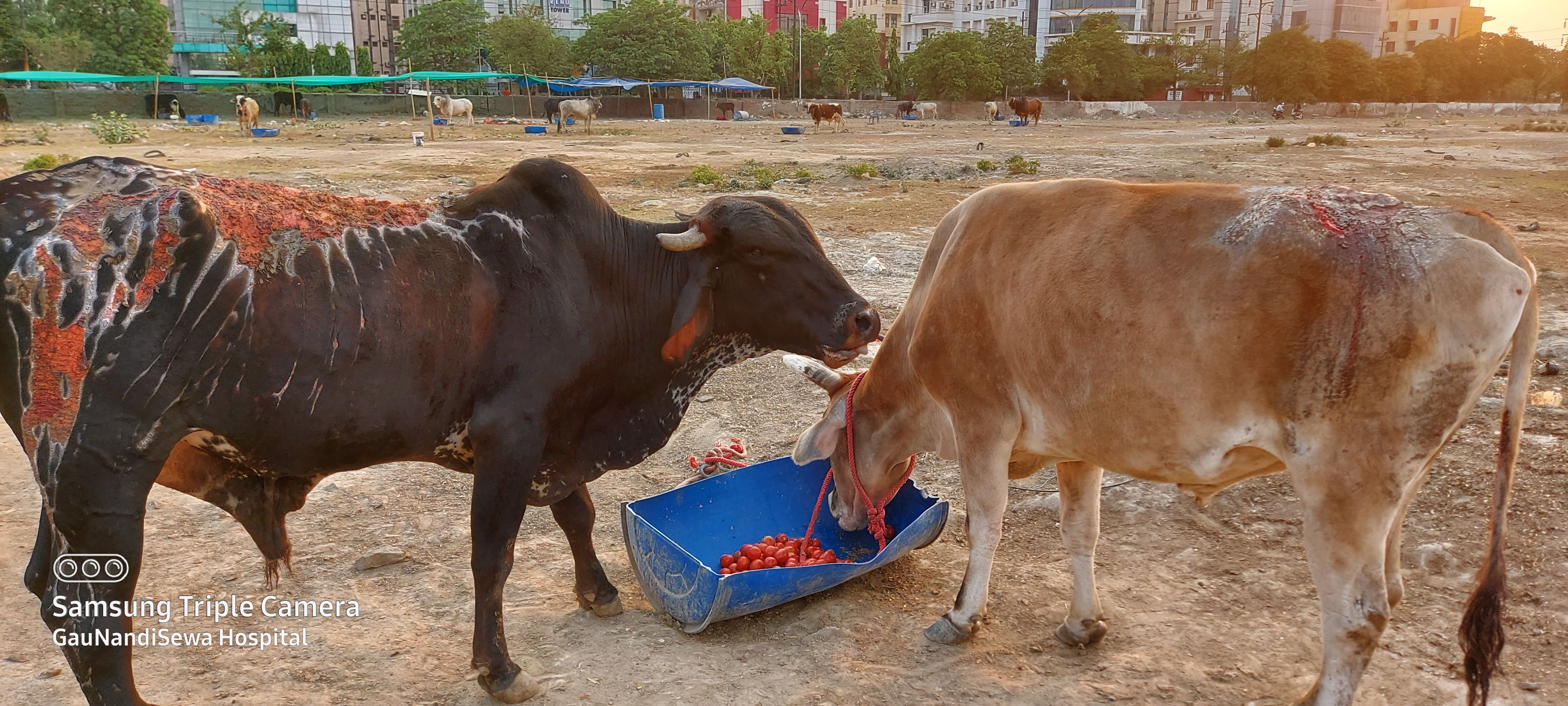 It is impossible for us to know exactly how a cow feels when suffering from acid attack burns, as cows are not able to communicate their pain and emotions in the same way that humans can.
When a cow suffers from third degree acid attack burns, the acid eats away at the skin and tissue, causing severe inflammation and blistering. The pain caused by these burns can be unbearable, with the cow experiencing intense burning sensations and discomfort.
Multiple Rescued Cows Suffer from Third-Degree Acid Attack Burns, Now Receiving Treatment at Gaunandisewa Hospital
Gaunandisewa Hospital staff has been working tirelessly to provide the best possible care for these cows, but they need your help.
The burns caused by the acid are incredibly painful and damaging, and the cows are in need of ongoing medical attention and treatment to heal from their injuries. Gaunandisewa Hospital is providing round-the-clock care, but the cost of treatment is significant and the hospital needs help from the community.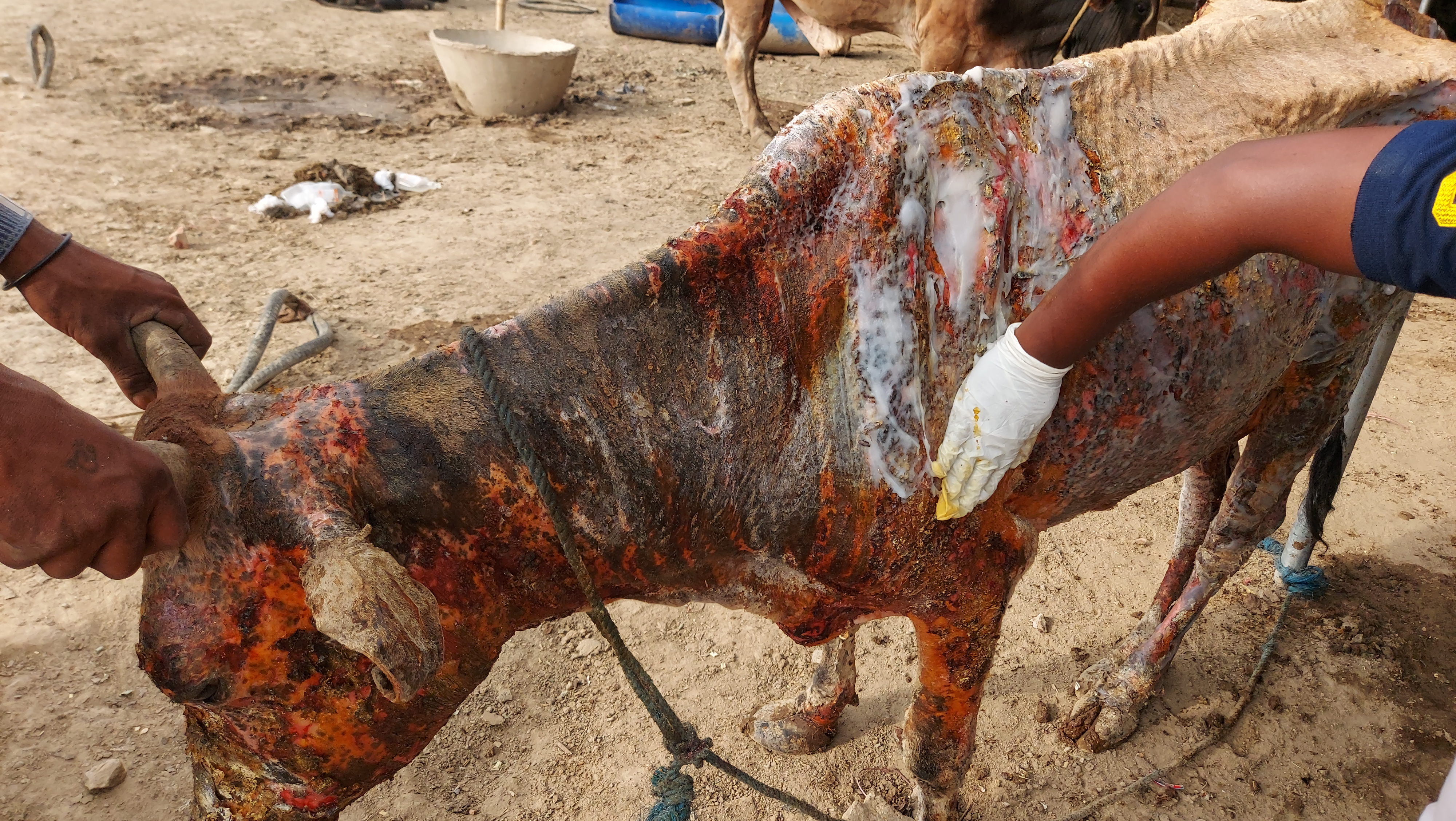 We are asking for your help in this amazing and humane initiative to save the lives of these innocent animals. Your donations will go directly towards the treatment and care of these cows, and every little bit helps.
Whether you can donate a small amount or a large sum, your generosity will make a difference in the lives of these animals.
At Gaunandisewa Hospital, we believe in the importance of treating all animals with kindness and respect.
These cows have suffered enough, and it is our responsibility to help them heal and recover. By coming together as a community, we can make a real difference in the lives of these animals and show them that they are not alone.
We invite you to join us in this incredible and compassionate effort. Your donations will help us to provide the best possible care for these cows, and will make a real difference in their lives. Please make your donation today and help us to unite in this amazing and humane initiative.
cows will be filled with love and gratitude for the kind people who donated and were helping her heal.
In the darkest moments, love and kindness can bring light and hope. We should always strive to show compassion and care for all living beings.
See Rescued acid attack survivors