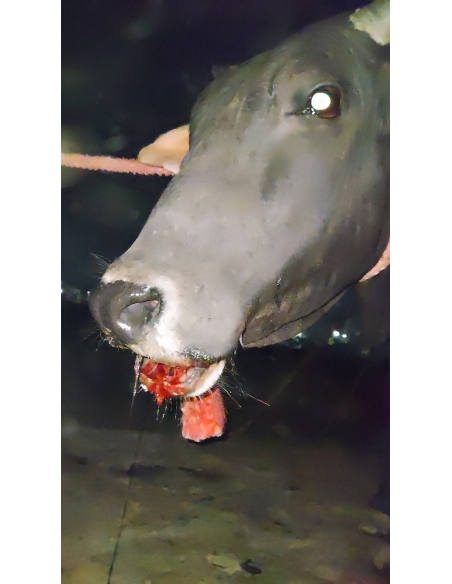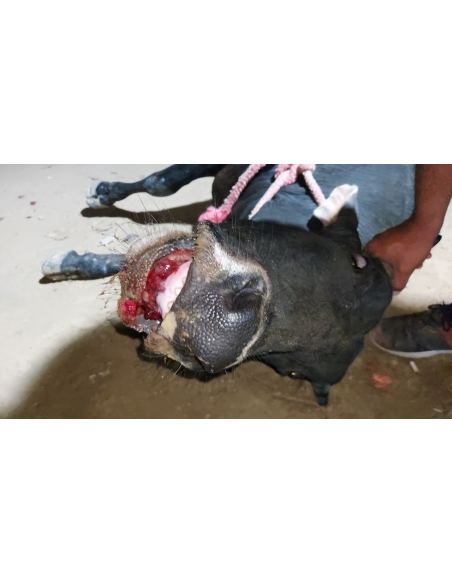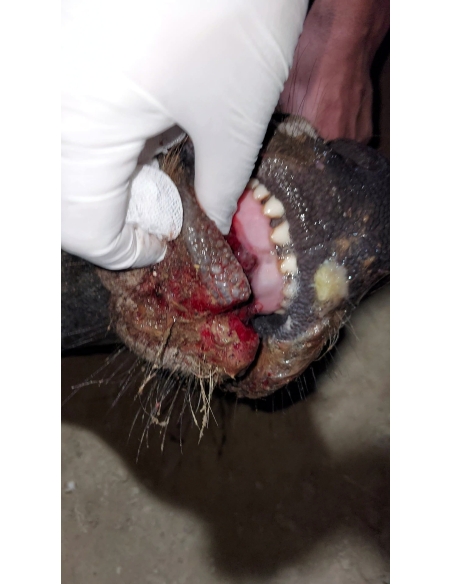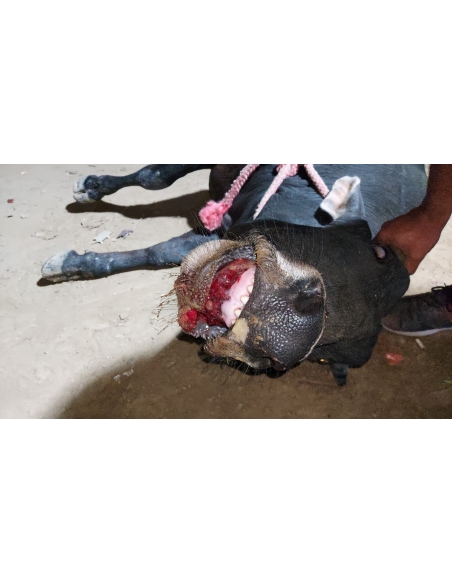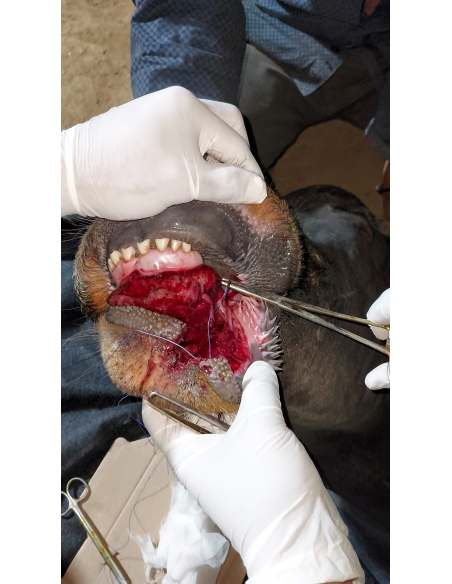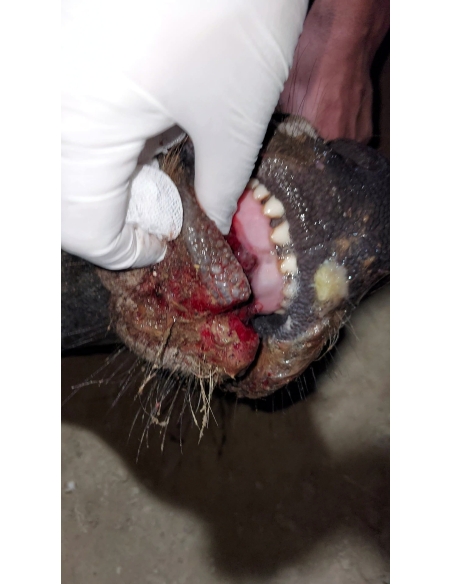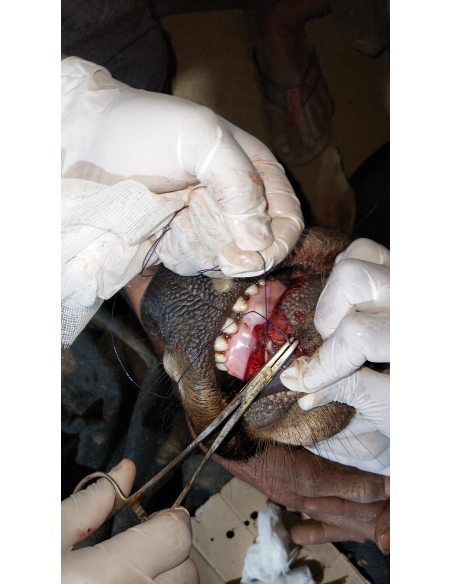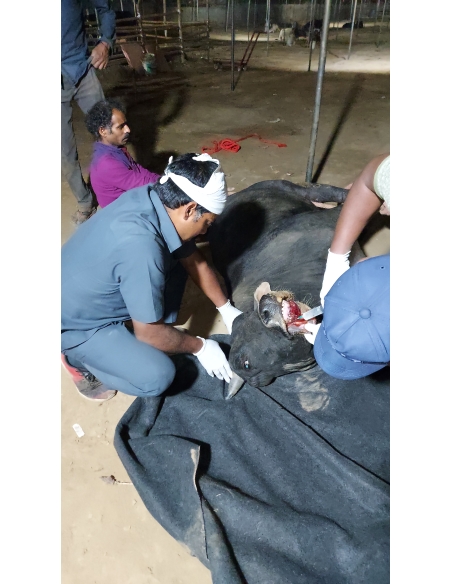 Gaumata baby - Mouth injured 100% , hit and run accident
On 15th March 2022, received request from behlolpur village noida to save hit and run accident victim orphaned gaumata/cow baby suffering from critical jaw,mouth injuries.
Heavily bleeding. Rescued instantly at 11pm midnight , instant treatment started on arrival.
Suturing done over jaw to heal it.
Please read and feel journey of 16 more gaumata and nandi baba suffering likewise