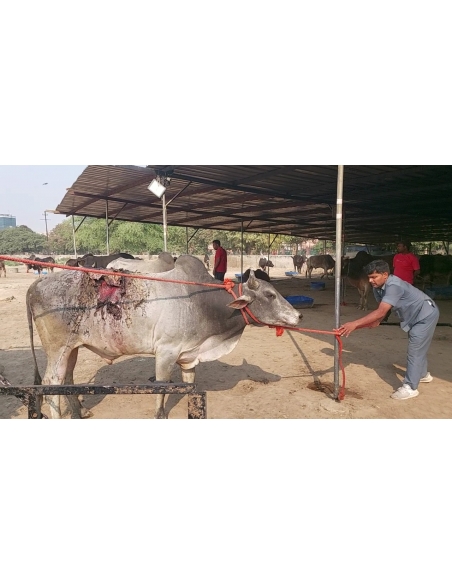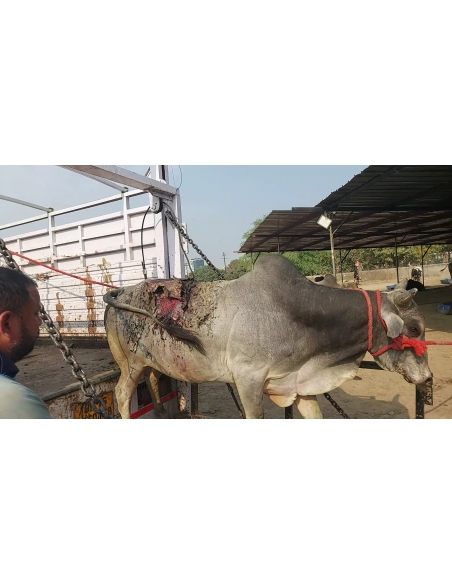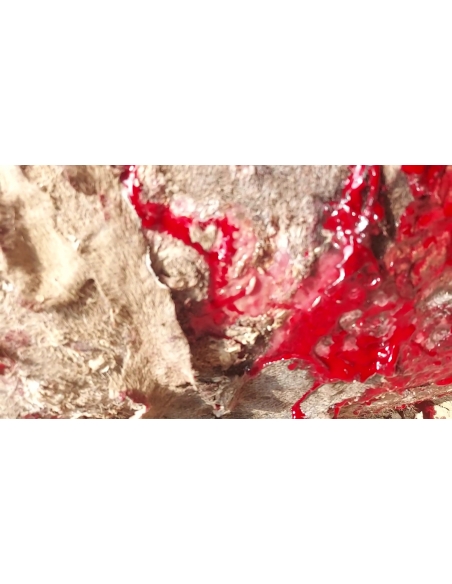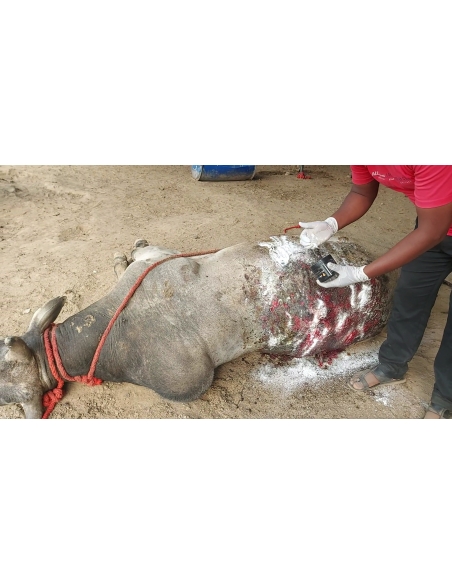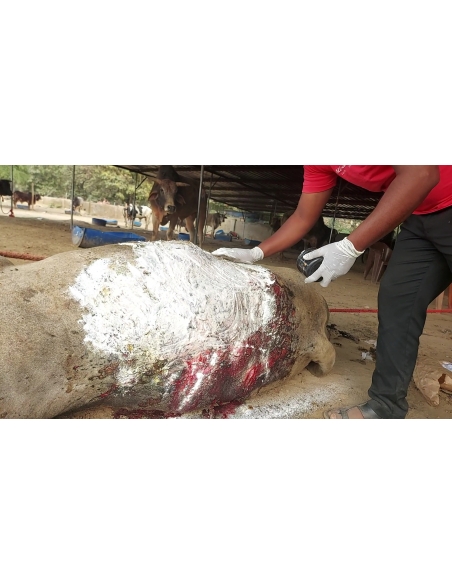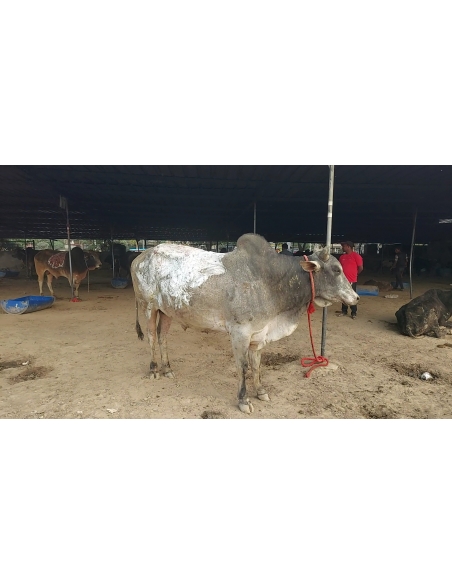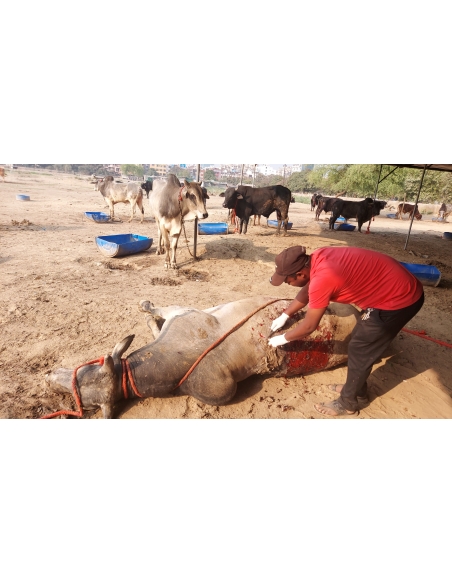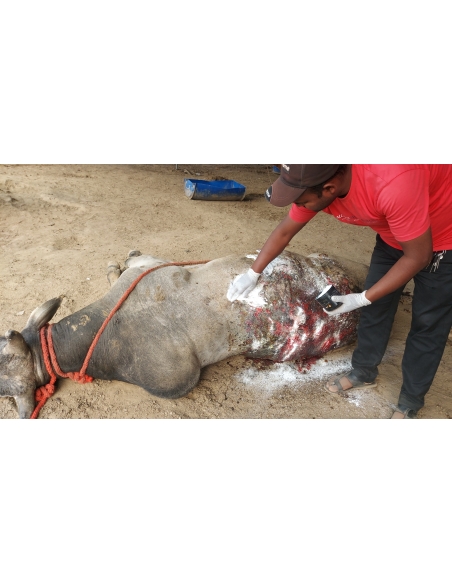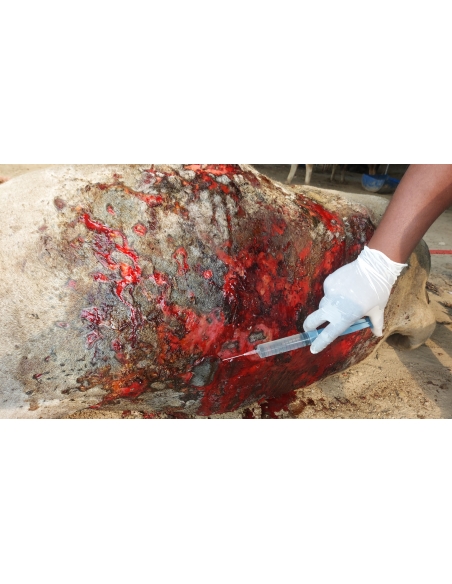 Acid attacked cow - Sector 121 noida, 17th March 2023
On 17th March 2023, Received an emergency call from sector 121 noida to save Cow Suffering from deadly acid attack suffering third degree burns.
Rescued by the assistance of Dr Naresh sharma ji kamdhenu ambulance and brought home for treatment and care.
Upon arrival instant treatment started.
- Required injections given 
- Maggots removed beneath dead skin and medications applied 
- Silverx ionic gel applied over burned wounds 
Will take more than a year to heal.
Please read and feel journey of 16 more gaumata and nandi baba suffering likewise