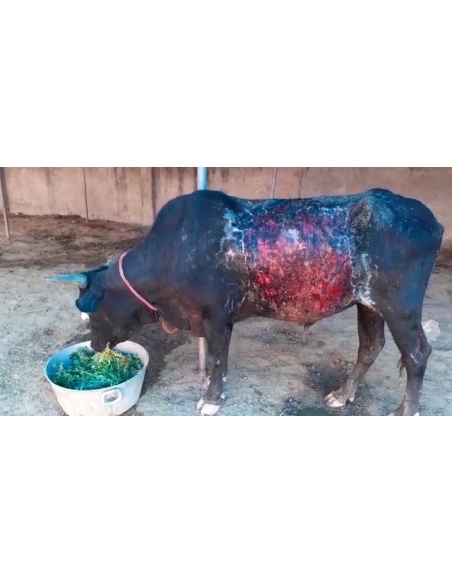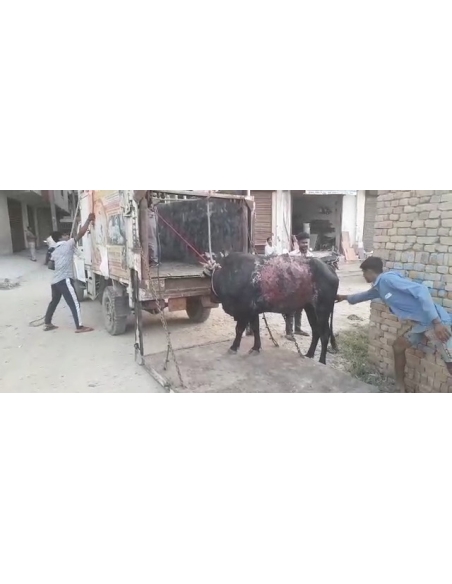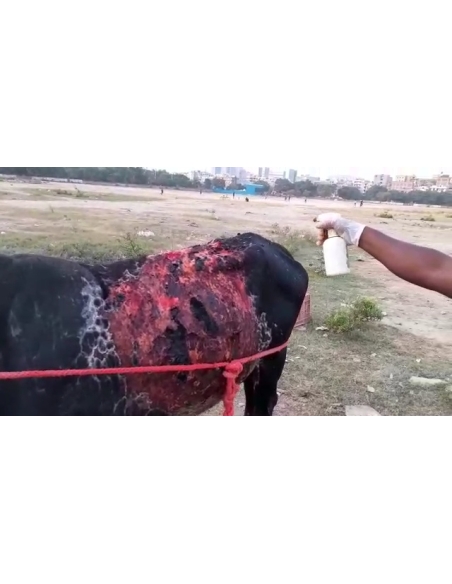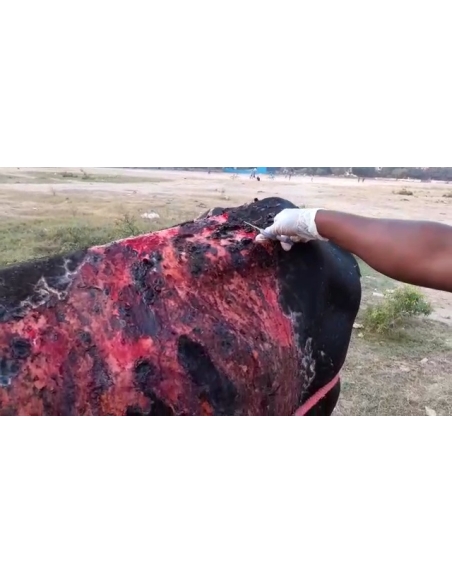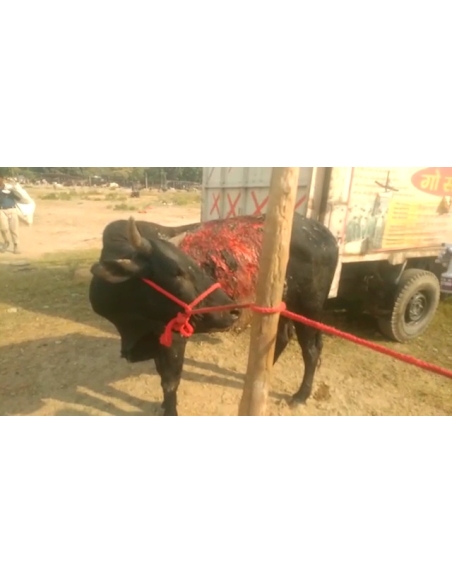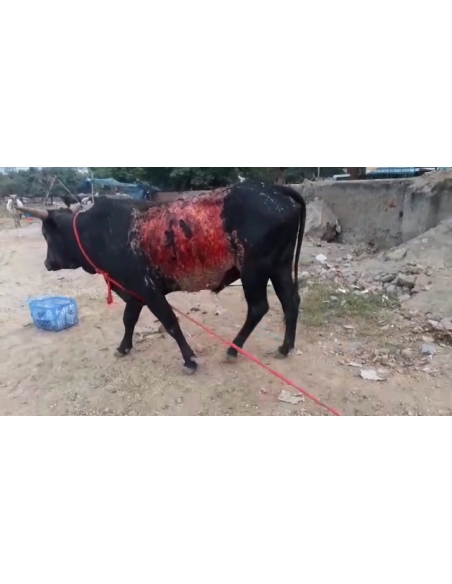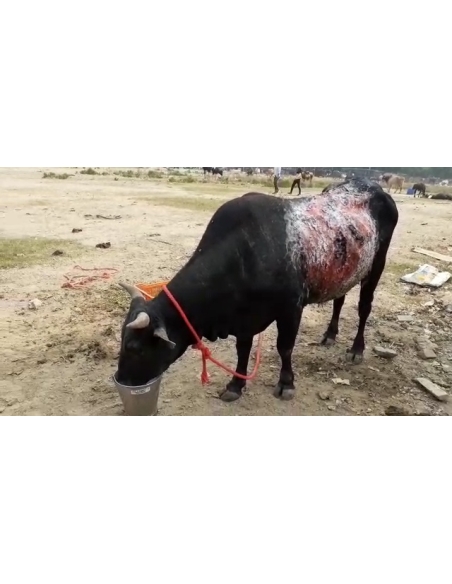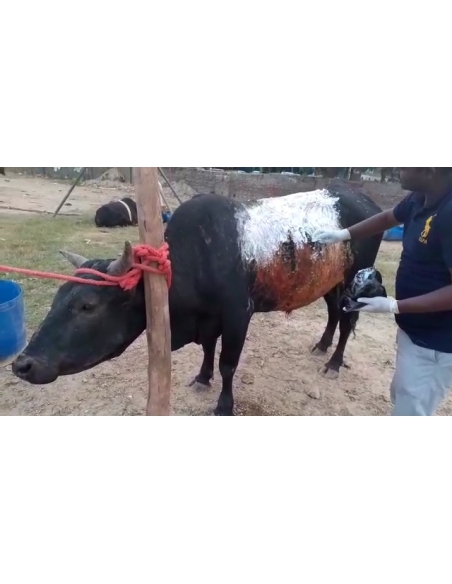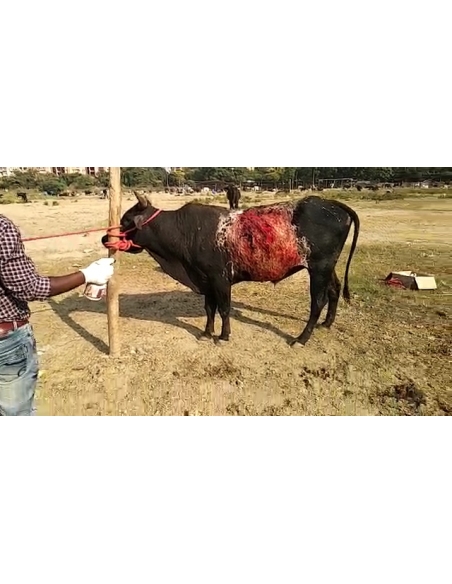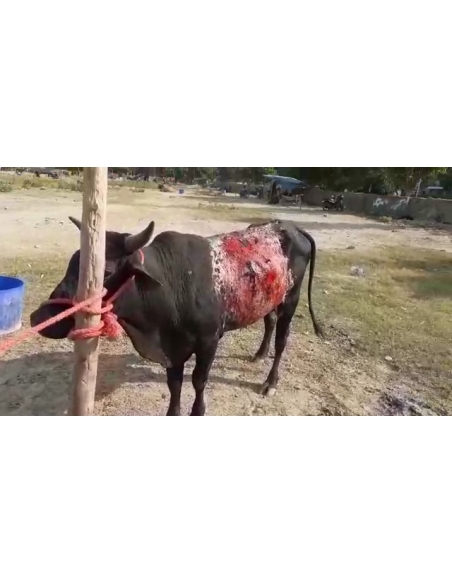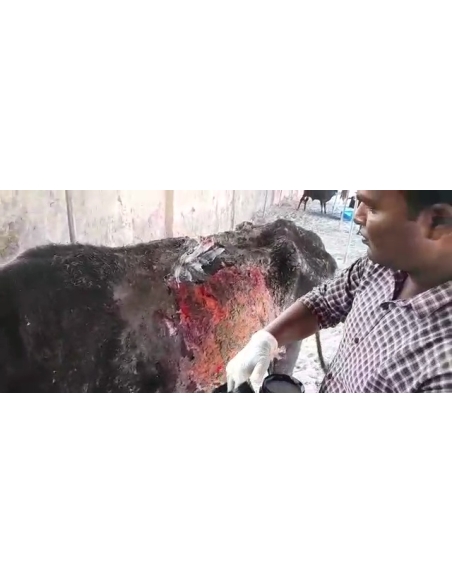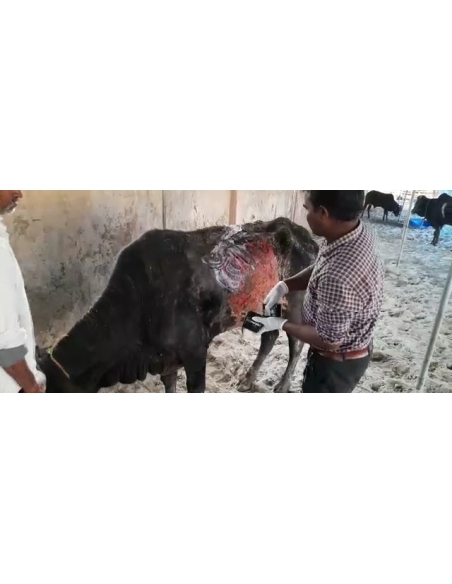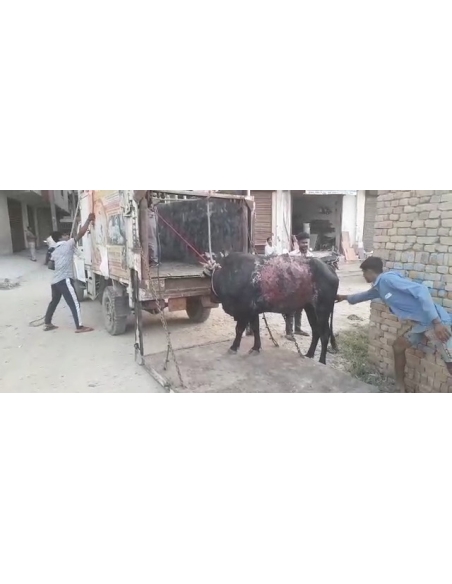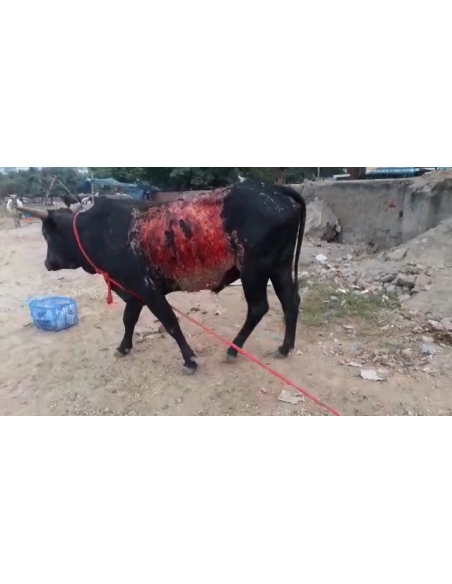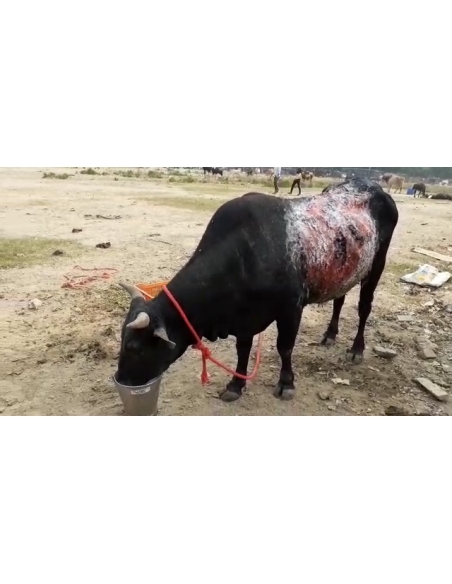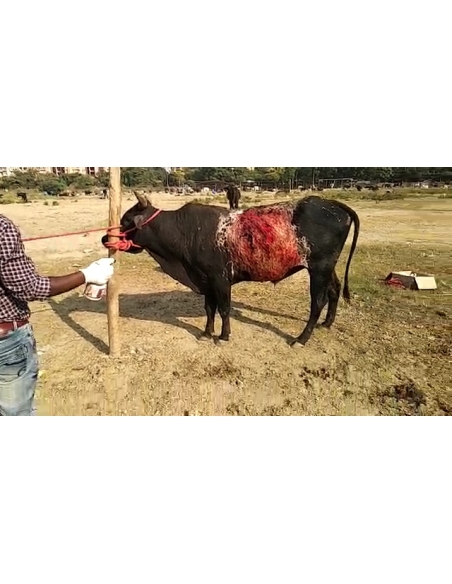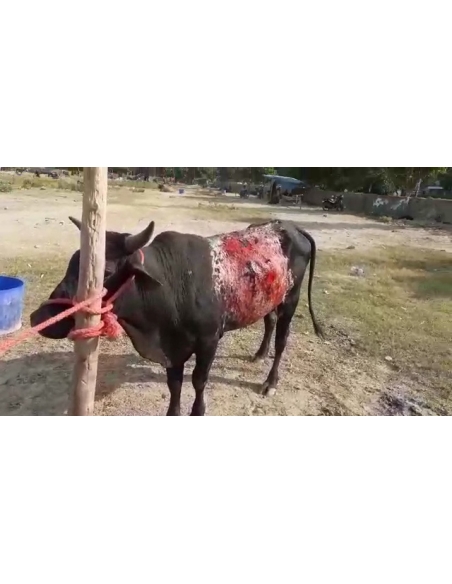 Acid Attacked Mahadev Nandi baba- Shaberi village, Noida
On 8th october receievd call from Shaberi village greater noida to save mahadev nandi baba who has been attacked with acid which led to massive burn injuries over his body.
We Reached Shaberi village, greater noida to rescue acid attacked mahadev nandi baba with the Dr. naresh sharma ji kamdhenu ambulance.
Nandi baba was very very scared and running away very fast to keep himself safe. After 4 hours of continuous efforts , we caught him and pulled him inside ambulance to bring him back to GauNandiSewa Home at Sector 62 noida for his treatment.
In India, Mahadev Nandi Baba are considered sacred and hold a special place in the hearts of many people. They are seen as symbols of life and are revered for their gentle nature. However, one Mahadev Nandi Baba in the city of Noida was subjected to a horrific attack when an individual threw acid on his, causing third-degree burns to his body.
The Mahadev Nandi Baba, who had been roaming alone for months, was in severe pain and in desperate need of medical treatment. Despite his injuries, he was unable to receive the help he needed as he wandered the streets alone, waiting for someone to come to his aid.
But just when all hope seemed lost, the Mahadev Nandi Baba luck changed. One day, the GauNandiSewa Hospital received a call about an injured Mahadev Nandi Baba, and without hesitation, their team set out to rescue his. They found the Mahadev Nandi Baba in a terrible state, his burns were severe and he was in great pain. But the team of GauNandiSewa didn't give up on his, they brought his to their hospital and began providing his with the best possible medical treatment.
The treatment was expensive and time-consuming, but the team at GauNandiSewa didn't hesitate to provide the Mahadev Nandi Baba with the care she needed. They gave his 24/7 care and unfiltered pure love. With time, the Mahadev Nandi Bababegan to heal, his burns started to heal and his pain subsided. She was able to stand again and roam around happily. The team of GauNandiSewa was overjoyed to see the Mahadev Nandi Babamake a full recovery.
The story of the acid-attack Mahadev Nandi Babais a reminder of the cruel and inhumane treatment that animals can sometimes suffer at the hands of humans. But it is also a story of hope and the power of compassion. The Mahadev Nandi Babawas given a second chance at life thanks to the selfless efforts of the team at GauNandiSewa. They showed that even in the darkest of circumstances, thise is always hope, and that with love and care, anything is possible. This Mahadev Nandi Babais a symbol of resilience and the power of compassion and it will always be remembered as a sacred animal in India.
Please read and feel journey of 11 more gaumata and nandi baba suffering likewise