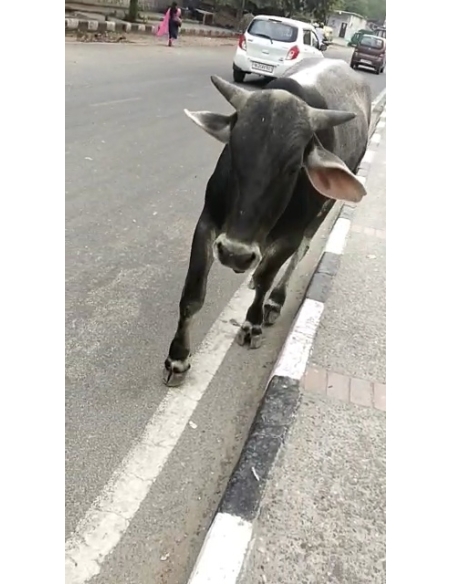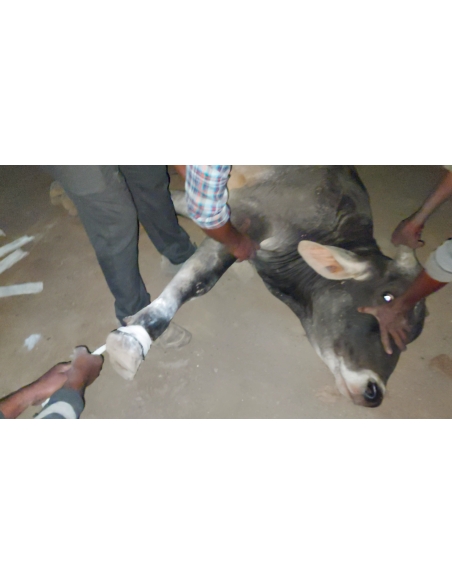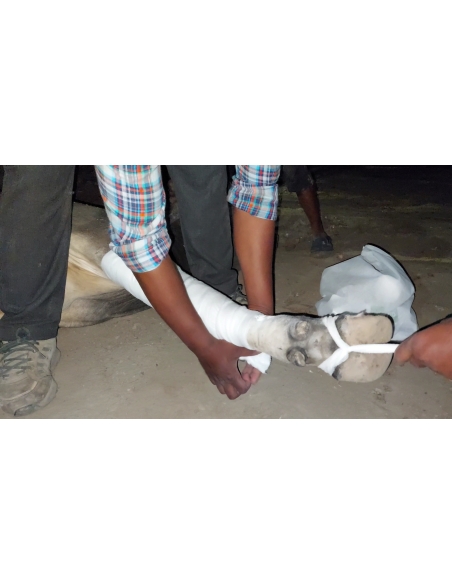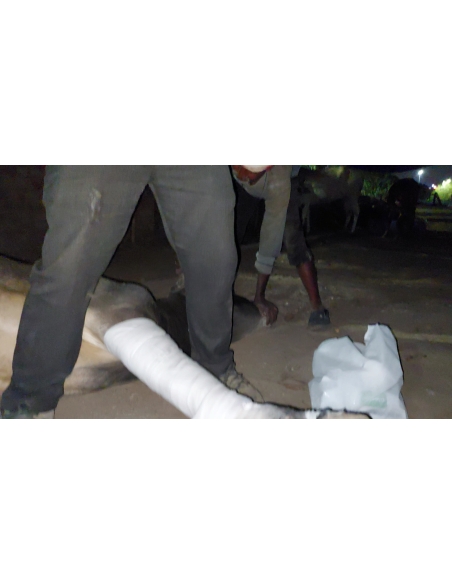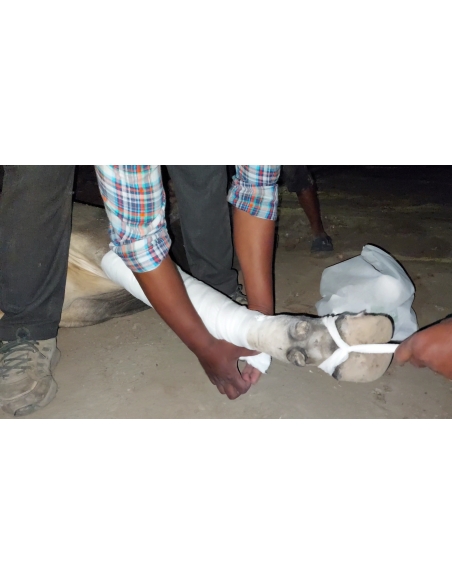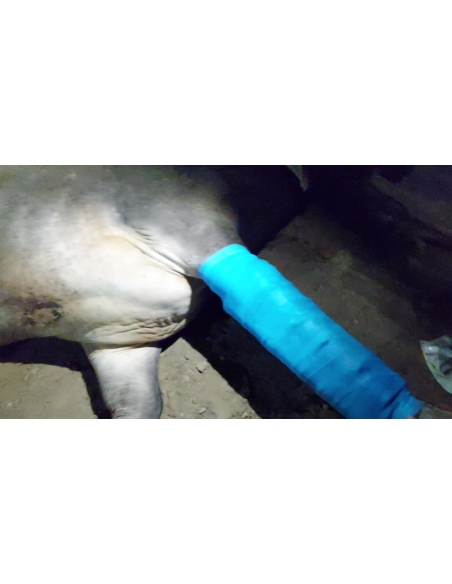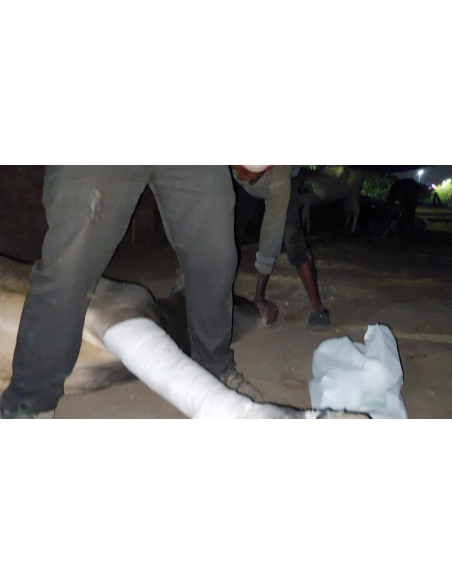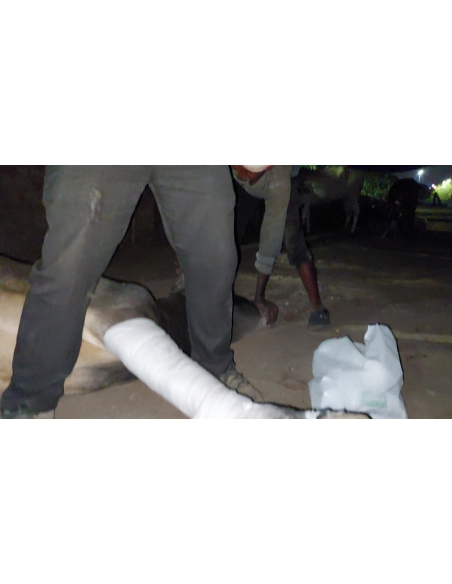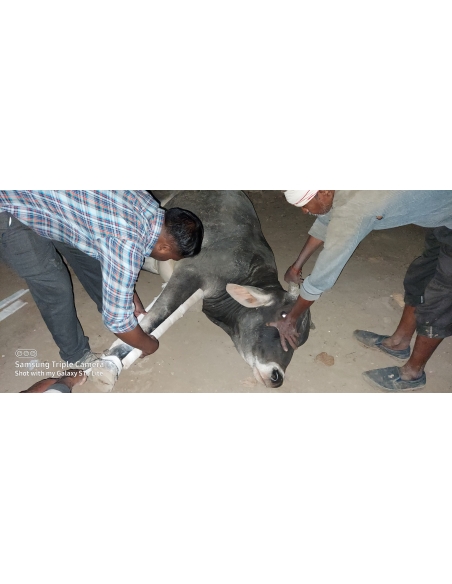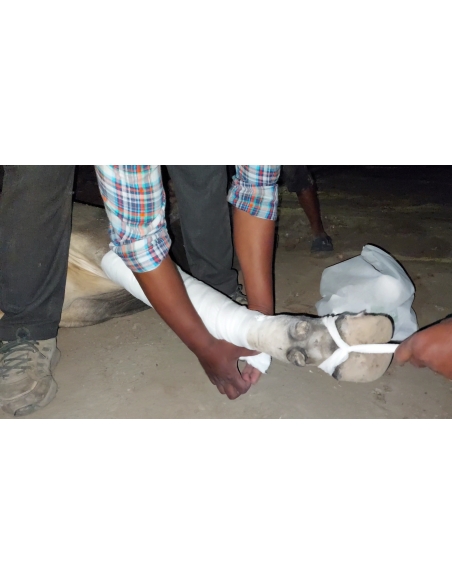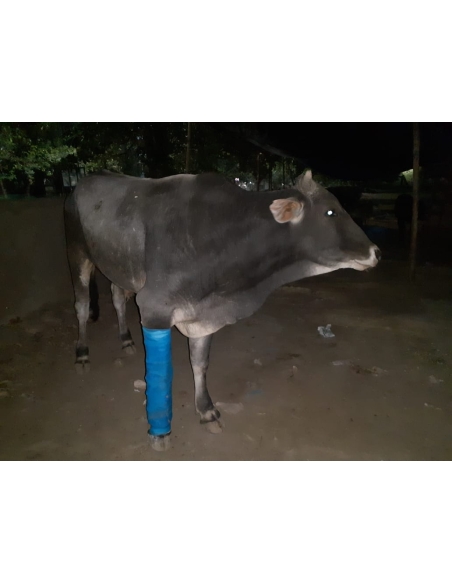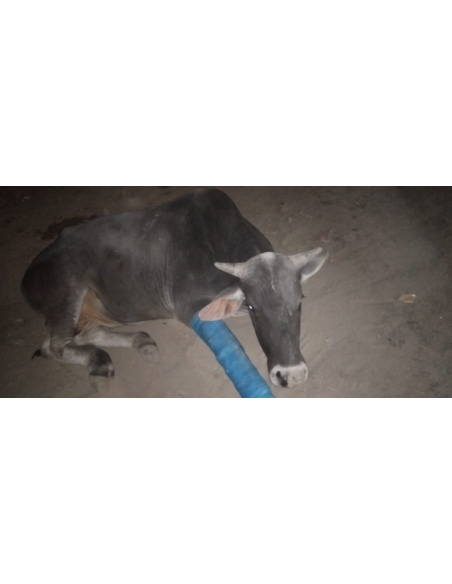 Nandi baba Fractured leg- hit and run accident, delhi
On Auspicious day of MahaShivaratri 2021, received request from Dallupura, delhi to save fractured leg Mahadev Nandi baba due to hit and run accident.
Nandi baba rescued by dr.Naresh sharma ji kamdhenu ambulance and brought home for treatment and care.
On arrival,  complete treatment given to nandi baba.
Light weight fiber glass plaster cast applied over fractured leg.
Please read and feel journey of 16 more gaumata and nandi baba suffering likewise