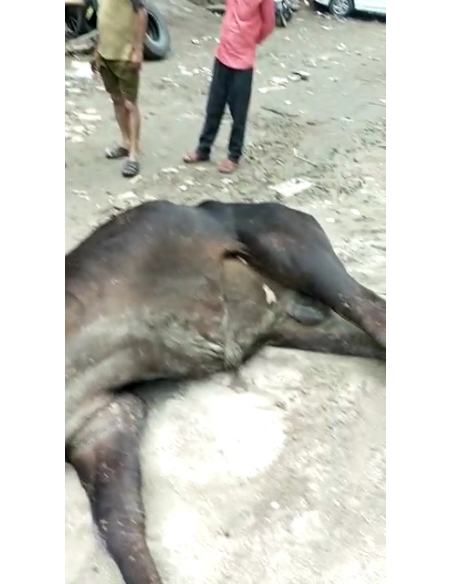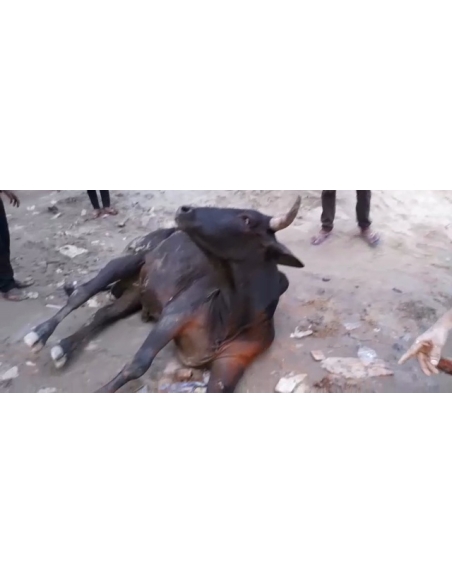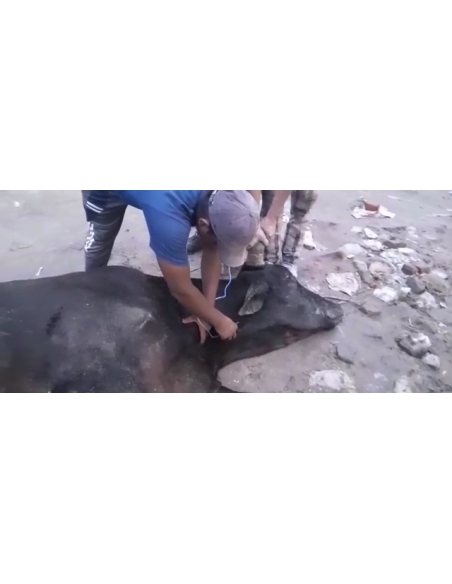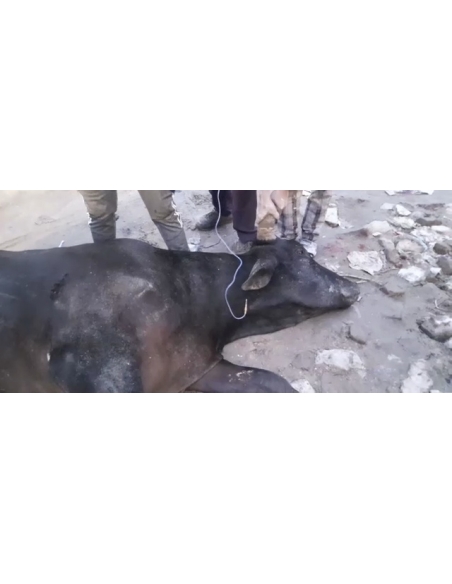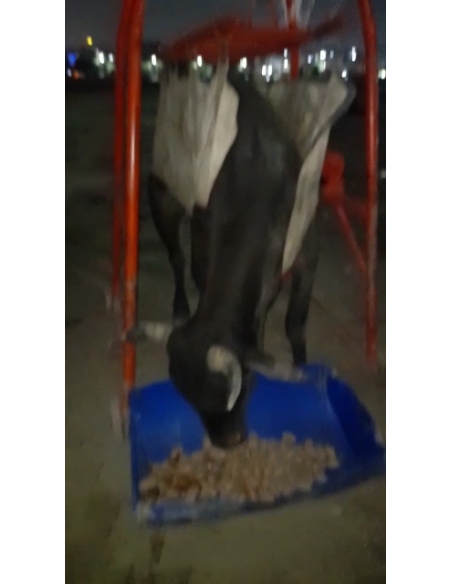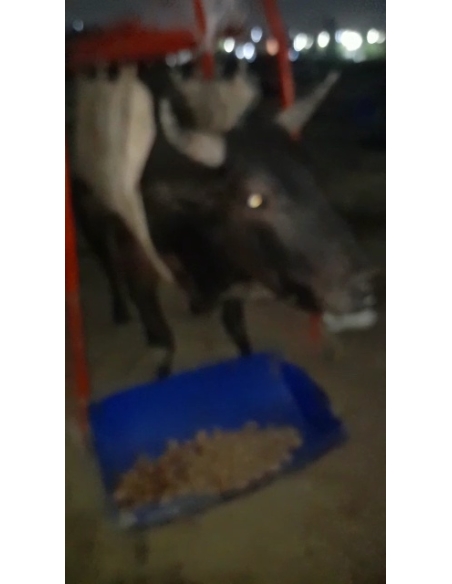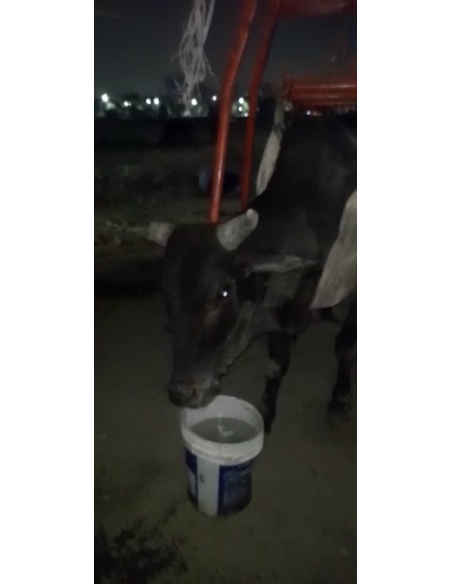 Nandi baba spine injured- sector 62 noida
On evening of 26th July 2021 , received call from sector 62 noida,  khora nib road to save Mahadev Nandi baba lying on road in very critical condition.
Reached on location within 15 minutes and instant on spot treatment given to save nandi baba life. 
Glucose drips given along with required injections.
Nandi baba recovered good, but unable to stand even after trying.
After analyzing, spine injuries confirmed.
With the assistance of Dr Naresh sharma ji kamdhenu ambulance,  nandi baba brought home for treatment and care.
Please read and feel journey of 16 more gaumata and nandi baba suffering likewise