GauNandiSewa is a Registered charitable Trust. .  
FundRaiser Start Date: 1st July 2023
Food Expenses/Month: 7.5 lakh
Medications/Month: 1.5 lakh
Everyday we receive calls from people when they see any injured sick gaumata and nandi baba. Most are injured due to human abuse, some are hit and run accident victims and few are acid attack survivors.
Gau Nandi Sewa an initiative born out of love on emergency to save life of an injured Mahadev nandi baba on 26th jan 2019 at sector 62 noida over blocked road side drainage.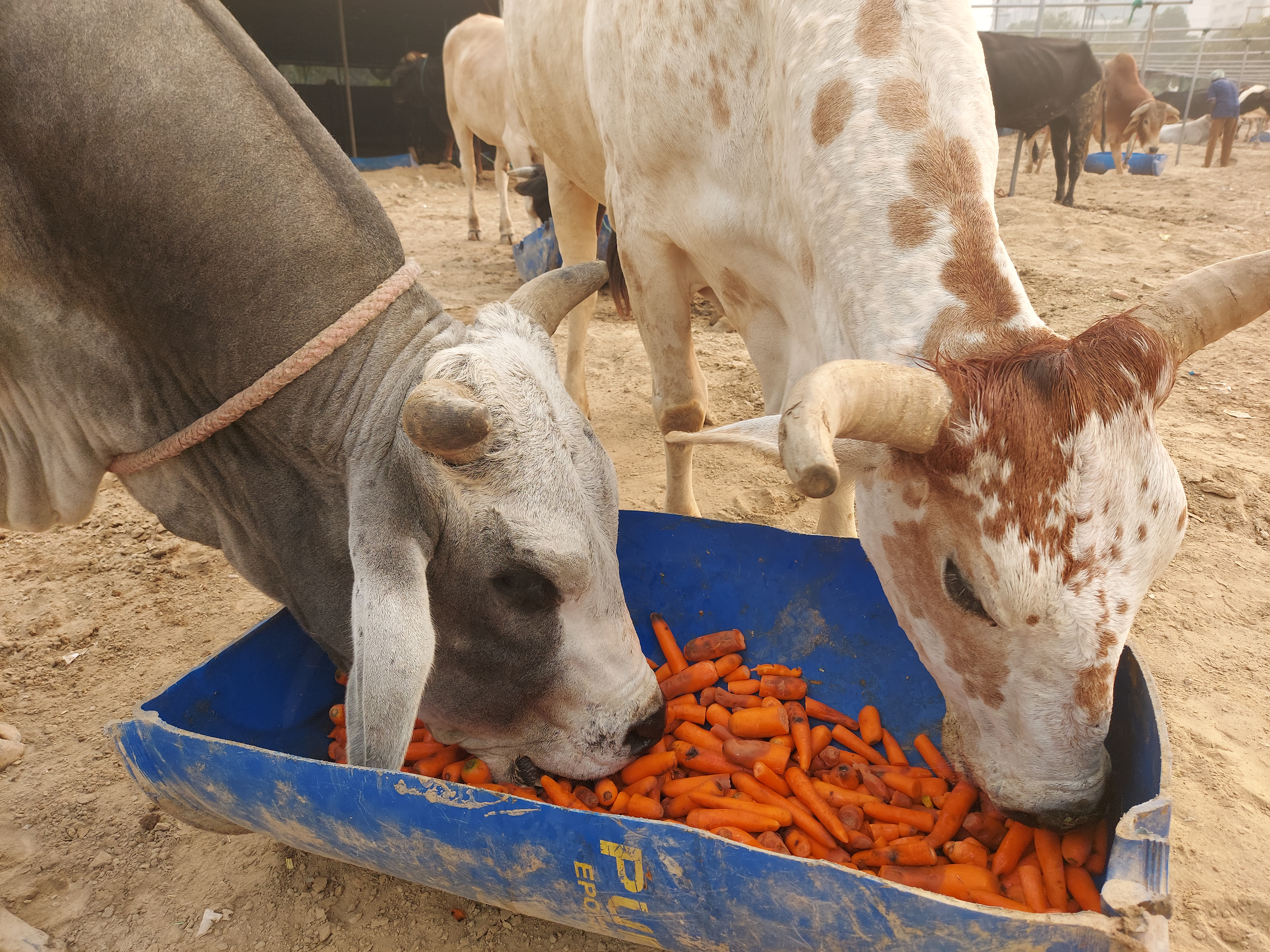 "These Gau Nandi are my life. I shall fight for them till my last breath. Over the years, we have saved more than 10000 plus souls and want to save many more. These voiceless beings have no one to care for them and if we humans don't look after them, they are forced to die in pain," -
Kapil has been rescuing sick and injured animals since 2018.
What Began As A Feeding Service Soon Turned Into Something Bigger
Kapil grew up watching his mother feed gaumata and nandi baba ever since he was a little child. She would feed them rotis every day with so much love.
But it wasn't until Kapil was a little older and saw the living conditions of these animals that he started feeding them himself.
So many of them eat rotten food, rummaging through garbage to look for a little bit to eat.
The Hindu Shastras give great importance to Gau Sewa. Taking care of Gaumata and Mahadev Nandi Baba earns great merit.
In Kapil's words "I started Gau Nandi Sewa to inspire people to love and care for Nandi baba & gaumata. We don't do sewa here; we love them and hence are doing everything to keep them happy and safe just like everyone does for their kids and loved ones".
GauNandiSewa over Drainage in 2019
These Gaumata come to us in horrible conditions. After meeting with near-fatal accidents or sometimes even diseases, they are almost on the verge of losing their lives.
I sold my car, used all the savings which were meant to buy a home, took debts from banks. And over the years I Bankrupt myself and my whole family!.
Fortunately what we earned back is 10000+ Lives of injured, sick, abused, acid attacked gaumata and nandi baba saved since 2018. To Save costs we also do on spot treatment and heal them.
GauNandiSewa home As of today in 2023, family of 400+ suffering Gau Nandi.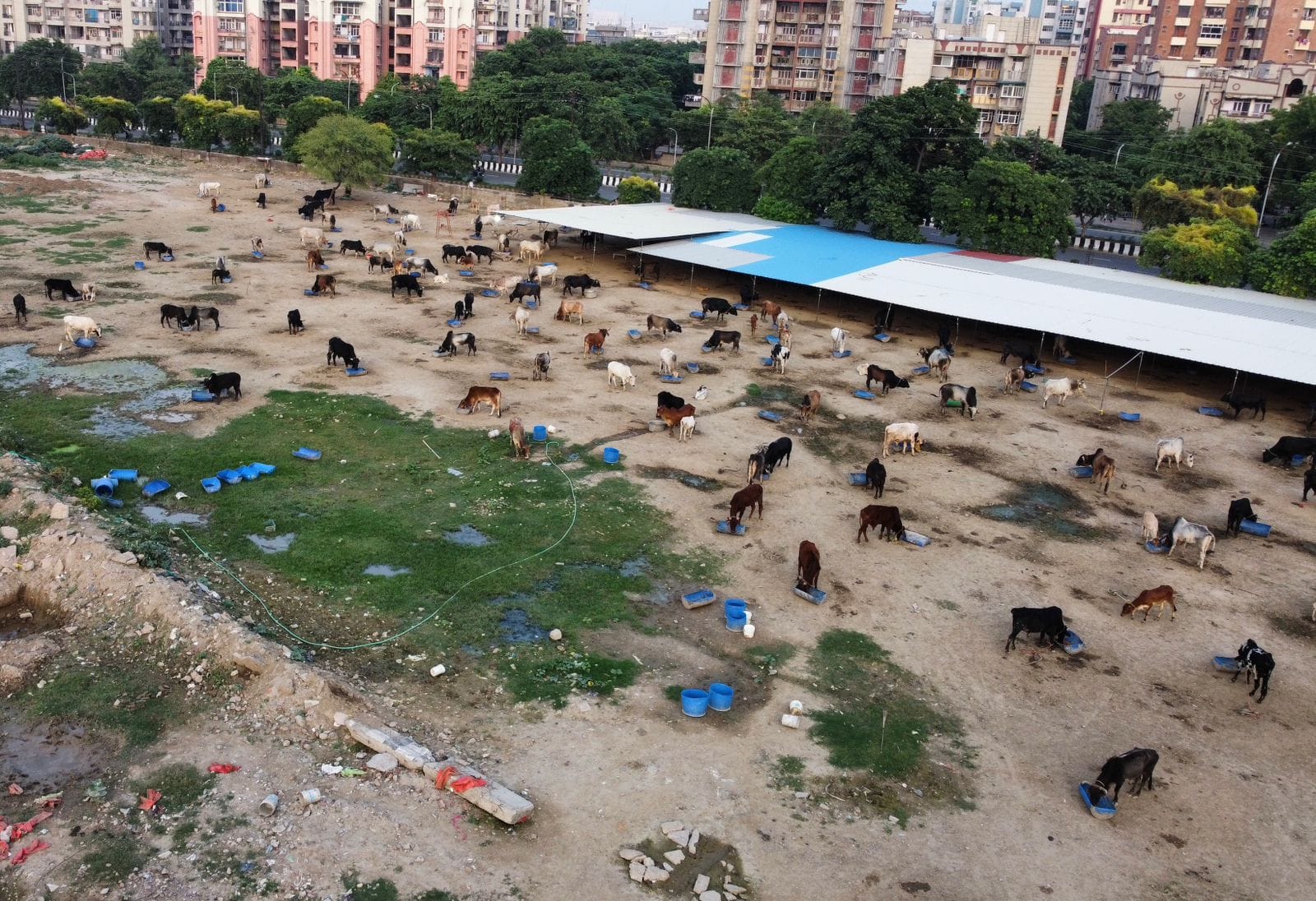 GauNandiSewa as of Today
But the need is ever-increasing for the shelter and Kapil and his team of dedicated volunteers want to make a difference. You can join hands with them and give these animals a better life.
Every month we have to release back healed gaumata and nandi whom we saved a few months back due to limited funds for food.
Gau Nandi Sewa gives food and medical treatment to these rescued gaumata and nandi looks after them like they would their own children. We have a full-time vet and ambulance service with which they're able to provide timely treatment to these voiceless souls. Even today, they receive over 15 calls every day to rescue and treat cows. 
These Gaumata- Nandi Baba were in no condition to survive on their own - with the love and care they receive at GNS, they now have a comfortable life. 
Gau Nandi Sewa now need your help to get fodder and medicines for the ailing cows at the hospital. Without this, these gaumata and nandi will not be able to recover properly. They need healthy food, timely treatment and lots of kindness to make it. Donate fodder and medicines today and help Gau Nandi Sewa rescue thousands of cows. 
More than 100 Gaumata babies we saved remain hungry everyday as we have limited help. 
New Suffering Gaumata Rescue